We are proud to endorse some of the vendors with whom we are associated, and we appreciate your taking them into consideration when you plan your next project. Full disclosure: Using one of the links below may provide us with a small token of their appreciation for providing the link.
Laura King Hypnosis
For pure peace of mind, to help reduce stress, to create real change in your outlook and relationships, we cannot recommend Laura King high enough. If you want to lose weight, stop smoking, or raise your SAT scores – consider a hypnosis session, available online as a mp3 download.
Laura King Hypnosis | Summit Press.com
Hosting: BlueHost.com
Link to signup with Bluehost


Bluehost was founded in 2003 with one goal: to make a better hosting company. Built on open source technology, BlueHost is one of the world's largest providers of cloud-based online solutions. There are several outstanding reasons to host your site with BlueHost:
24/7 Techs who know their stuff and who are located in the USA
Multiple domains with one account. Your $6.95 per month (paid annually) is the only hosting fee you will need to pay for as many domains as you need. [Disclaimer – they do limit the number of files on any individual account to 250,000 files, but most everyone will not come close to this limit)
Did I mention, their Techs?
---
Online Backup: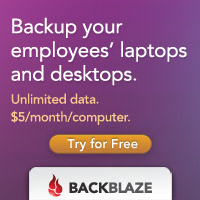 BackBlaze
We use BackBlaze on all of our computers. We have had the need to restore files that "went missing" as well as having to restore individual files, entire folders and (once) an entire computer. Once set, it just work and provides an incredible peace of mind.
---
JustCloud
We always check out new programs so we can be ready to make recommendations to our clients. JustCloud is a good solution for those who have several computers and want to have them all backed up to the same account. The basic account provides for up to 5 computers and allows users to restore individual files, folders or the entire hard drive of saved folders.
---
We highly recommend using GoDaddy for your domain registrations. They offer excellent customer assitance (24/7) with support folks who speak English as their native tongue, with call centers located on the West Coast, USA.
25% off WordPress Hosting from GoDaddy!
---